BIBLE IN A YEAR
READING PROGRAMME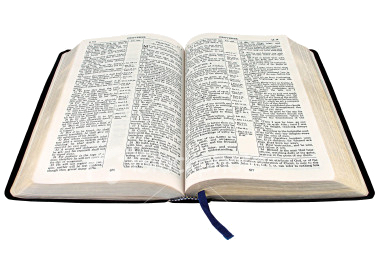 FOR THE WEEK AHEAD
Dear fellow Bible readers,
I hope you have been enjoying the last two weeks of "Reading the Bible in a Year". It seemed like an ideal start to the beginning of the church calendar, and hopefully you find the reading suggestions helpful. By now we have finished the Old Testament stories of creation, Noah, Babel, Abraham and Isaac, as well as started the Psalms; and in the New Testament, the birth of Jesus, the Sermon of the Mount, and various healing accounts.
As I mentioned in church, the Bible is best understood in the context of a faith community and one idea was that we meet up regularly and discuss what we have been reading. So do drop me or William an email if that is something that you are interested in. We are planning to have one meeting before Christmas if possible.
One last thing to say is that it is never too late to start! So don't feel if you haven't been reading from the start, you can pick it up now! Don't try to catch up – just make today the first day, and join thousands of other believers and seekers across the globe who are all reading the same passages every day.
The daily plan is attached here.
Matthias
Day 1 – Genesis 1-.‐‑3; Psalm 1; Matthew 1
Day 2 – Genesis 4-.‐‑6; Psalm 2;Matthew 2
Day 3 – Genesis 7-.‐‑9; Psalm 3;Matthew 3
Day 4 – Genesis 10-.‐‑12; Psalm 4;Matthew 4
Day 5 – Genesis 13-.‐‑15; Psalm 5;Matthew 5
Day 6 – Genesis 16-.‐‑18; Psalm 6;Matthew 6
Day 7 – Enjoy hearing the Scriptures read aloud in church
Day 8 – Genesis 19-.‐‑21; Psalm 7;Matthew 7
Day 9 – Genesis 22-.‐‑24; Psalm 8;Matthew 8
Day 10 – Genesis 25-.‐‑27; Psalm 9;Matthew 9
Day 11 – Genesis 28-.‐‑30; Psalm 10;Matthew 10
Day 12 – Genesis 31-.‐‑33; Psalm 11;Matthew 11
Day 13 – Genesis 34-.‐‑36; Psalm 12;Matthew 12
Day 14 – Enjoy hearing the Scriptures read aloud in church
Day 15 – Genesis 37-.‐‑39; Psalm 13;Matthew 13
Day 16 – Genesis 40-.‐‑42; Psalm 14;Matthew 14
Day 17 – Genesis 43-.‐‑45; Psalm 15;Matthew 15
Day 18 – Genesis 46-.‐‑48; Psalm 16;Matthew 16
Day 19 – Genesis 49-.‐‑50; Psalm 17;Matthew 17
Day 20 – Exodus 1-.‐‑3; Psalm 18:1-.‐‑20;Matthew w 18
Day 21 – Enjoy hearing the Scriptures read aloud in church
Day 22 – Exodus 4-.‐‑6; Psalm 18:21-.‐‑50;Matthew 19
Day 23 – Exodus 7-.‐‑9; Psalm 19;Matthew 20
Day 24 – Exodus 10-.‐‑12; Psalm 20;Matthew 21
Day 25 – Exodus 13-.‐‑15; Psalm 21;Matthew 22
Day 26 – Exodus 16-.‐‑18; Psalm 22;Matthew 23
Day 27 – Exodus 19-.‐‑21; Psalm 23;Matthew 24
Day 28 – Enjoy hearing the Scriptures read aloud in church
Day 29 – Exodus 22-.‐‑24, Psalm 24,Matthew 25
Day 30 – Exodus 25-.‐‑27, Psalm 25,Matthew 26
Day 31 – Exodus 28-.‐‑30, Psalm 26,Matthew 27
Day 32 – Exodus 31-.‐‑33, Psalm 27,Matthew 28
Day 33 – Exodus 34-.‐‑36, Psalm 28, Mark 1
Day 34 – Exodus 37-.‐‑39, Psalm 29, Mark 2
Day 35 – Enjoy hearing the Scriptures read aloud in church
Day 36 – Exodus 40, Psalm 30, Mark 3
Day 37 – Leviticus 1-.‐‑3, Psalm 31, Mark 4
Day 38 – Leviticus 4-.‐‑6, Psalm 32, Mark 5
Day 39 – Leviticus 7-.‐‑9, Psalm 33, Mark 6
Day 40 – Leviticus 10-.‐‑12, Psalm 34, Mark 7
Day 41 – Leviticus 13-.‐‑15, Psalm 35, Mark 8
Day 42 – Enjoy hearing the Scriptures read aloud in church
Day 43 – Leviticus 16-.‐‑18, Psalm 36, Mark 9
Day 44 – Leviticus 19-.‐‑21, Psalm 37:1-.‐‑18, Mark 10
Day 45 – Leviticus 22-.‐‑24, Psalm 37:19-.‐‑42, Mark 11
Day 46 – Leviticus 25-.‐‑27, Psalm 38, Mark 12