A high standard of music has been an integral part of the worship at St Mark's since its earliest years.  Led by Michael Bowden assisted by Hannes Ebersohn, you can find here details of the musicians and organs.
For the current Music List, please click here Winter 2018
During June a Music Festival has been established.  A number of choirs visit to sing Choral Evensong on Sundays at 4.00 pm and a concert follows at 5.00 pm with refreshments available from St Mark's Cafe.  There is usually a gala concert in addition, given by The Regent's Consort.  In the case of organ recitals, an image of the player is projected onto a large screen.
For details of the 2018 Festival programme, please click here June Festival 2018 Programme
Whilst the Choir is on vacation in July and August, visiting groups can be heard from time to time, including the chamber choir Antiphon, and enquiries are always welcome from interested musicians.
The church is a popular venue for concerts of all types, and large-scale orchestral and choral concerts can often be heard.   Information about hire can be obtained from the Parish Clerk and informal visits to view are welcomed.
The Choir of St Mark's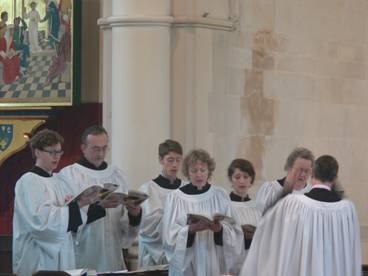 The professional Choir of St Mark's sings on Sundays, during Holy Week, and at the major festivals. Consisting of between six and eight professional singers, there are some 31 mass settings in the repertoire. Wide-ranging in style they cover all the main musical periods from the winding counterpoint of the 16th century through to the richer harmonic language of the 21st.  The Plainchant propers in their ornate form grace the services at the Introit, Gradual/Alleluya and Communion, and a motet is always sung during the communion.
Michael Bowden, Director of Music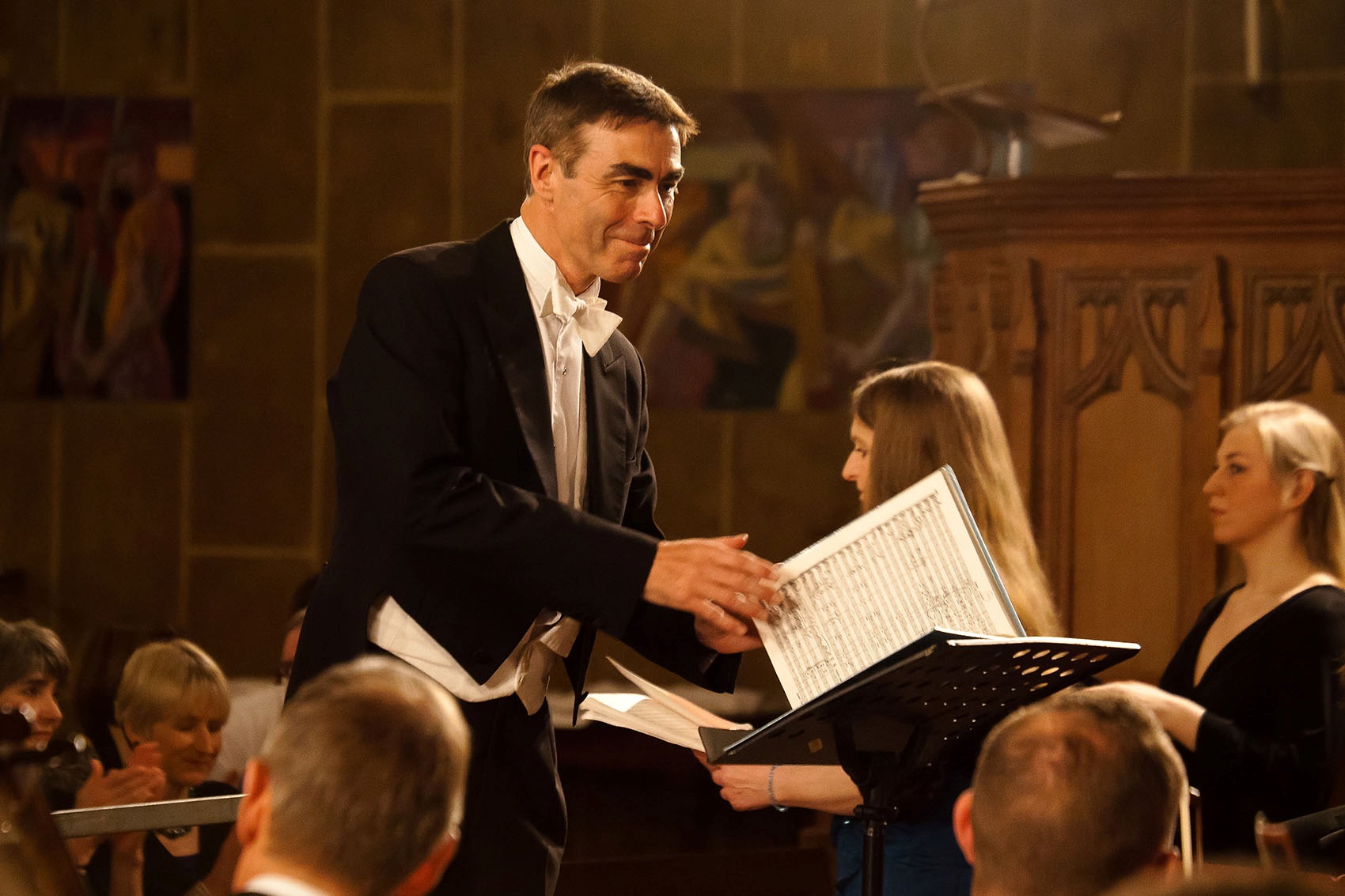 Michael Bowden gained a bursary to study organ and became a Licentiate of Trinity College, London in Organ Performance whilst still at school before going on to graduate from the Royal College of Music where he also became a Fellow of the Royal College of Organists and a Licentiate of the Royal Academy of Music.  His early career saw him successively as Assistant Organist of St Mary's Bourne Street, All Saints' Margaret Street and The Queen's Chapel of the Savoy and after nearly twenty years in education, he returned to his church music roots when invited to become Director of Music at St Mark's in 2009.  As Musical Director of Islington Choral Society from 1991 – 2017, Michael Bowden conducted its members in major works in more than sixty concerts, including tours to Paris, Bruges, Budapest, Normandy, Spain and the Czech Republic.  He is a member of the panel of examiners for the Royal Schools of Music for whom he has examined in Hong Kong,  Malaysia, Indonesia and Singapore as well as throughout the UK, and has also served on the Board of Directors of the International Organ Festival at St Alban's whilst managing the biennial Festival and Competition.
Hannes Ebersohn, Assistant Director of Music
Hannes Ebersohn was born in 1978 in Vereeniging, South Africa, where he started learning the organ at the age of 13 with Margaret van der Vegt.  He studied with Wim Viljoen at the University of Pretoria.  During his undergraduate studies, he obtained the UNISA Performance and Teaching Licentiates in organ and piano.  In 2006, he completed his Master's degree in performance.  He has participated in masterclasses with Lionel Rogg, Marie-Claire Alain, Ludger Lohmann, Jacques van Oortmerssen, Jan Raas, Bine Bryndorf, John Scott, Gordon Stewart, Janette Fishell, Hans Davidsson, Gerard Brooks and David Titterington.  From 2003 – 2016 he taught Music at Pretoria High School for Girls, Menlopark High School and Michaelhouse.
In September 2016 he began his postgraduate studies with Anne Marsden Thomas at the Royal Academy of Music and became Assistant Director of Music of St Mark's, Regent's Park.
Organs
For details and image of the 1763 Italian Organ click here
For details, specification and pictures of the three-manual, 1957 Walker Organ click here
Invoice
For a choral invoice form click  here